High Performance appliance
ready to use solution based on open-source technology
PROXMOX, pfSense, OPNSense, BSD-RP, RouterOS, VyOS, DANOS and many other open source software / tools are tested working perfectly
Open Appliance
suitable for any implementation scenario from routing, firewall, load balancer, or just simply install popular OS such as Linux, Windows, BSD operating system can be use as medium-sized server. Simply Open.
Virtualization Support
Intel VT-x technology compatible with KVM, VMware, XEN, Hyper-V and any other virtual machine technology. Also works with OpenStack and containerization such as Docker.
Competitive Price
Many customer have achieved significant cost savings since implementing our solution.
We offer the best value per performance that optimize and simplify your business.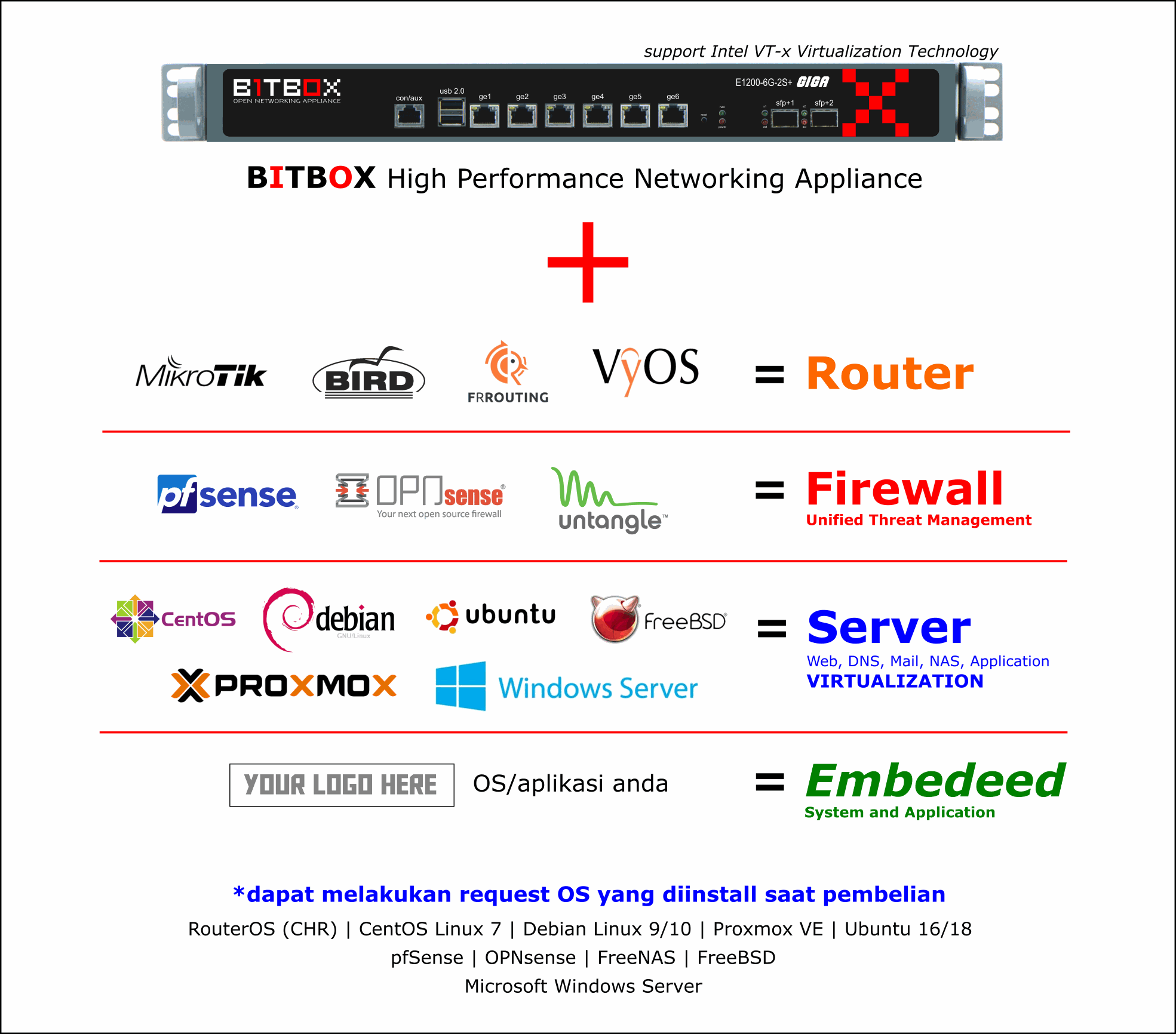 High Performance Appliance for your open networking application
Technical specification may change without notice.

Designed in Sukabumi, Made in Shenzhen.
Our Customers